Curran Law was founded to provide a broad base of legal experience to our clients. We provide legal counsel to individuals and small and medium sized companies. We address narrow legal issues when they arise and we handle complex matters as well. Our focus is on providing prompt, professional service when our clients need it. Jim Curran shares a commitment to client care, professional legal representation, and leading edge technology.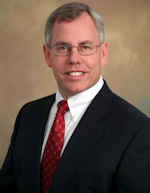 Jim CurranJim Curran has been practicing law since 1993. He focuses his practice on real estate (residential and commercial), family law, business transactions, and estate planning and administration. Jim is a real estate title agent and handles the buying, selling and refinancing of properties as a regular part of his practice. He handles all aspects of family law, including divorce, child custody, support and issues related to protection from abuse (PFA). He has handled the buying and selling of companies, frequently in conjunction with the purchase and sale of the company's real estate. Finally, Jim handles the preparation of wills and trusts (along with living wills and powers of attorney) as well as the administration of an estate when a client passes.
Jim graduated with honors from the University of Pennsylvania in 1980 with a B.S. in Mathematics, and received his law degree from the George Washington Law School with honors in 1993. Before attending law school, he developed large-scale econometric models for large corporations and governments as an economist for Wharton Econometrics and DRI/McGraw-Hill. Jim Curran is a member of the bar in Delaware and Pennsylvania.
Leading-Edge Technology
The professionals at Curran Law use state of the art technology to bring your transaction to a successful conclusion on time.
Our Staff
Our staff handles your legal matter as though they were involved in the matter themselves. We strive to ease a stressful time with our commitment to communication and customer care.